In conjunction with the Midwest Historical Fencing League and Forteza Fitness & Martial Arts the Midwinter Armizare Open is a public display of skill with one and two-handed swords in a relatively rules-light format meant to emphasize the tactical priorities of fighting with sharp weapons in lethal combat.
This year's event returns to our home studio…only we will be debuting the Forteza "Rookery" — a 3000 sf additional space upstairs. No more cramming into a single studio space — four lists running at all times!
TOURNAMENTS
Longsword
One-handed Sword (rapier, sidesword, dussack/messer),
Sword and Companion (Buckler, Rotella or Dagger)
(Complete rules for the tournament.)
WHERE & WHEN
Saturday, 28 Jan and Sunday 29 Jan 2023
Location: Forteza Fitness & Martial Arts 4437 N. Ravenswood Ave, Chicago, IL 60640
SCHEDULE
SATURDAY
9:30 – Sign In
11:00 – Introduction: Rules and Demo
11:30 – Longsword
02:30 – Break
03:00 – Single Sword Tournament
06:30 – After Event Party
SUNDAY
10:00 – Sign In
11:00 – Sword & Companion Tournament 01:30 – Break
02:00 – MidWinter King Finals Tournament.
3:30 After Event Reception
If signing up for 2 events, we will follow-up to confirm which events you are fighting in.
NOTE:
You MUST be vaccinated and boosted to attend, with a current vaccination within the last six months of the tournament.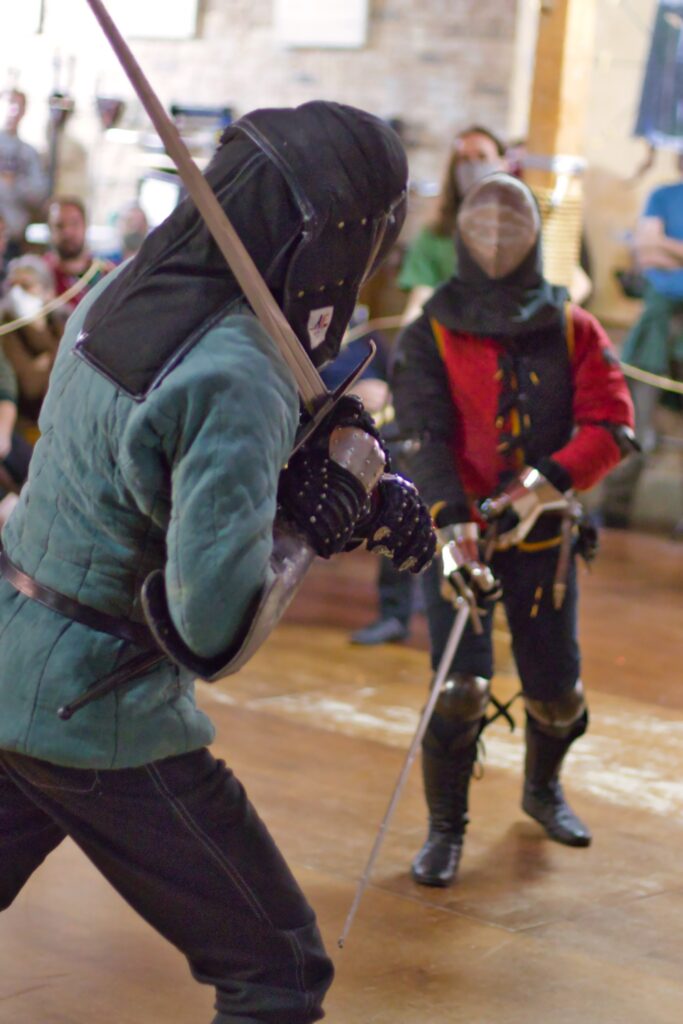 Read More »