Join us for special Valentine!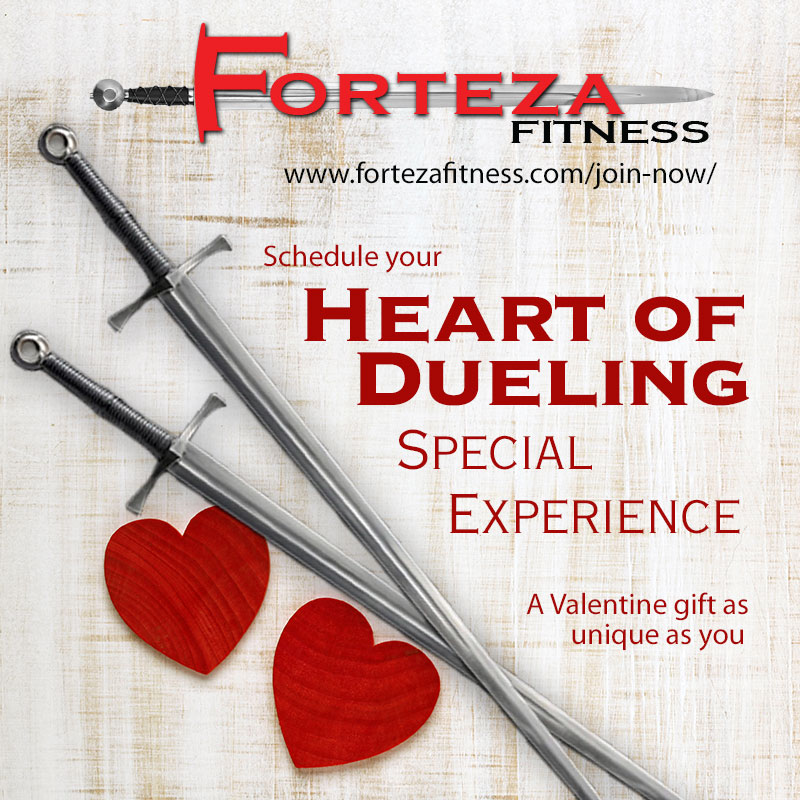 Love is an adventure
Together you can become swashbuckling Knights of Hearts this Valentine's Day!
Reserve a private 90 minute swordplay session for two, for just $120.
You'll spend the first hour learning how to wield a sword and defend yourself, and the last 30 minutes playing games with each other, and practicing what you've learned. (After all, the quickest way to someone's heart is with a sword.)

Make it a double date for $185!

Safety equipment and swords included and cleaned after each session.
You can reserve your session at www.fortezafitness.com/join-now/ under the Events category, or give us a call at (773) 271-3988.