New city COVID Mandates Begin Jan 3!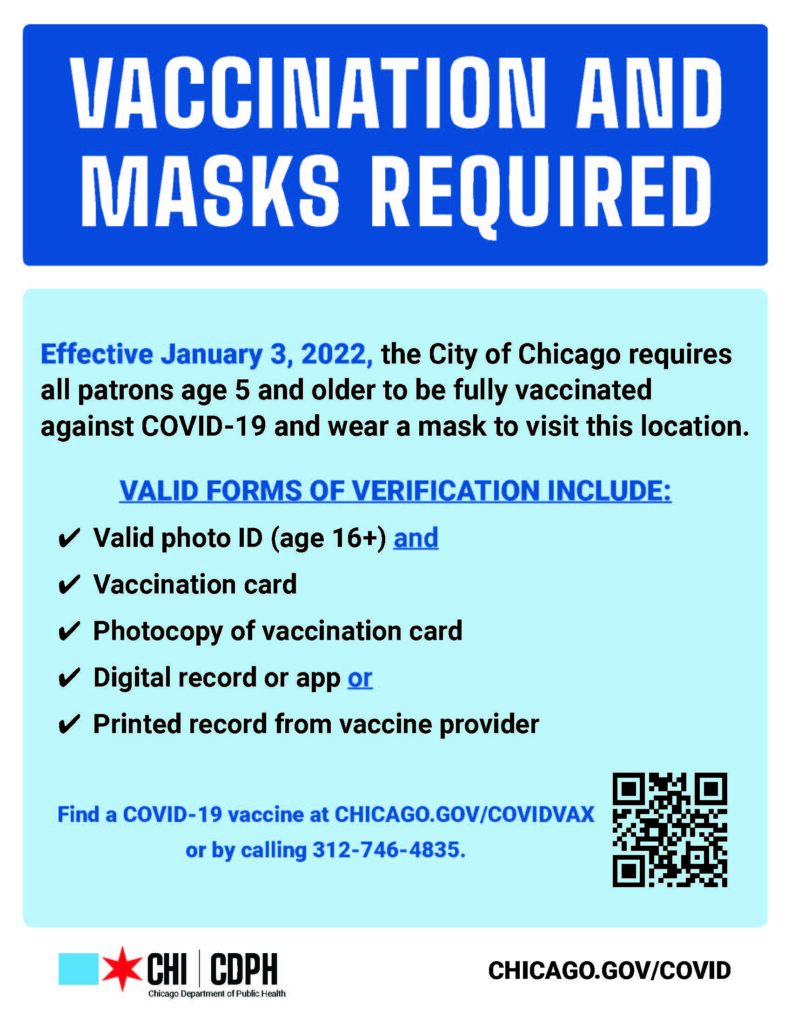 We hope everyone has had a safe and merry holiday! With the new year rapidly approaching, we want to give everyone an update on our Covid-19 policies. 
Due to the new city Public Health Order No. 2021-2, in order to help stop the spread of Covid-19, all indoor gyms and fitness studios must verify that all patrons and staff are fully vaccinated against Covid-19. This means, effective Monday, January 3rd, 2022, all Forteza Fitness staff, students, and other patrons over the age of 5yrs old are required to provide the studio with proof of full Covid-19 vaccination. This vaccination requirement extends to all parents, guardians, and siblings who will be in the studio for any extended period of time. 
As some of you are aware, Forteza has had this policy in place for our staff and the students in our adult program since July. We had also started extending this policy to our teens who were participating in our adult classes. You will not need to bring proof of vaccination every time you come to class, just once will be fine! We have been and will continue to keep track of vaccination status via the same system we use to keep track of memberships and attendances.
You can email us a copy of your vaccination cards to frontdesk@fortezafitness.com, or show either the physical card or digital copies to Katherine at the front desk the next time you come to class.
In addition, there is also a facial mask mandate still in place for the city of Chicago. Until that mandate is withdrawn, masks must continue to be worn by all persons in the building
Thank you for your continued cooperation in these strange and unprecedented times. We will continue to follow city guidelines and mandates, and continue to do our best to keep all of our students and staff as safe as possible.
More information on the new city orders and mandates can be found here. If you have any questions or concerns about our Covid-19 vaccination policy, feel free to contact us at frontdesk@fortezafitness.com.