Hoch Hochheim Seminar October 11 – 12, 2014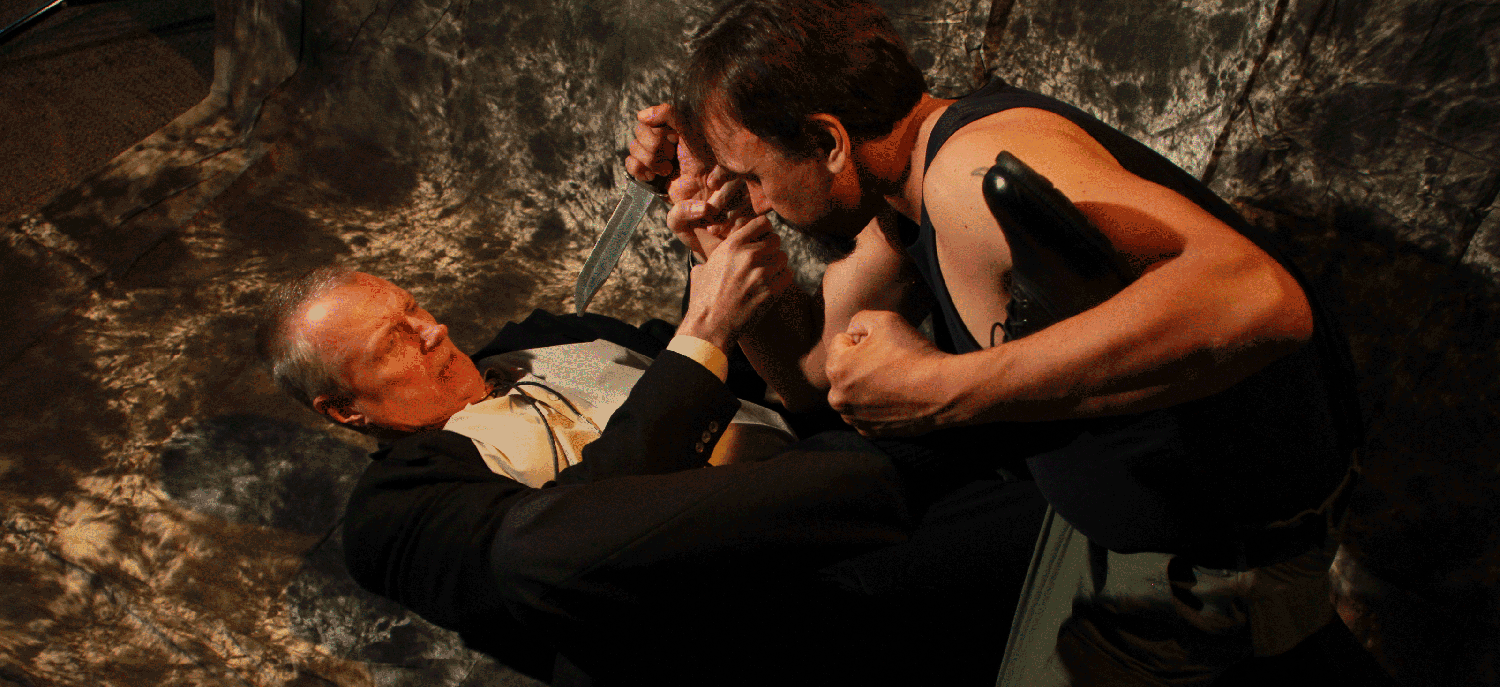 2014 has proven to be Forteza's year of combatives and practical, personal protection, welcoming famed instructors Michael Janich (Martial Blade Concepts) and Lee Morrison (Urban Combatives). Now we finish our "trifecta" by welcoming world-renowned instructor Hoch Hochheim for two days of training!
With over 30 years of military, police and civilian combat and self-defense experience, since 1996, Hock Hochheim's mission has been to "bridge the gap between the military, the police, the martial artist, and the aware citizen." Each group knows things about fighting that the other doesn't. Today, we add to that mission statement the concept that you should: "use only that force necessary to win or survive." All fights are highly, highly situational. We live in a mixed weapon's world and a mixed peoples world with rules of engagement and use of force issues. This workshop will address two very different aspects of that world:
Saturday 10/11/14 11am-6pm
Day 1: Extreme close quarters knife training. Hoch's close quarters knife module, called Death Grip of the Knife, will focus on face-to-face, nose-to-nose, grip-to-grip knife combat. Ground knife fighting will also be covered.
Sunday 10/12/2014 10am-5pm
Day 2: Military and police stick, as well as Filipino stick fighting. Hoch will cover striking, blocking, grappling and ground fighting. Hock has also organized Filipino single and double stick materials from so many FMA systems and programs down to their scientific, easily digestible essence.
About the Instructor
Hock Hochheim has taught force necessary combat strategies to citizens, the police and military all over the world in places like South Africa,  Australia, Germany, Europe, The United Kingdom, Southwest Asia for the military and of course, throughout the United States.  Hock has actually done more in real life than most people reputed to be…" famous and experienced."   Currently hock teaches hand, stick, knife and gun combatives in some 40 seminars in 11 or 12 allied countries a year. Hock served as an MP in the U.S. military both stateside and in Korea.  He also worked as a police officer and detective for 23 years in Texas working violent crimes and narcotics.  Also during his career he worked as a security guard, doorman, private investigator, body guard and security consultant, most notably for "America's mayor", Rudy Giuliani.
As a martial artist, Hoch began his journey in 1973 with Ed Parker Kenpo Karate. Since that time he has amassed black belts in Filipino Martial Arts, Kempo, Kajukenbo and Aiki-Jutsu, and was  voted by readers into the Black Belt Magazine Hall of Fame in 2001. Since the 1990s, he has been a pioneer in the integration of hand, stick, knife and gun training, and the use of the term "combatives" which was used by so few back then, but is now a widespread title today.