Martial Blade Concepts/Sobadiwan Eskrima Progressive Skills Seminar May 3-4th


Internationally-known and respected personal defense and protection expert Michael Janich returns to Chicago for a special, two-day workshop!
PROGRAM
In this two-day seminar, Michael Janich will present intermediate and advanced instruction in the skills of his MBC system, focusing on the latest refinements of MBC's standard-grip methods. It will also include rarely-seen instruction in the MBC approach to traditional weapon skills, including single stick, double stick, sword/machete, and espada ydaga (sword and dagger) tactics.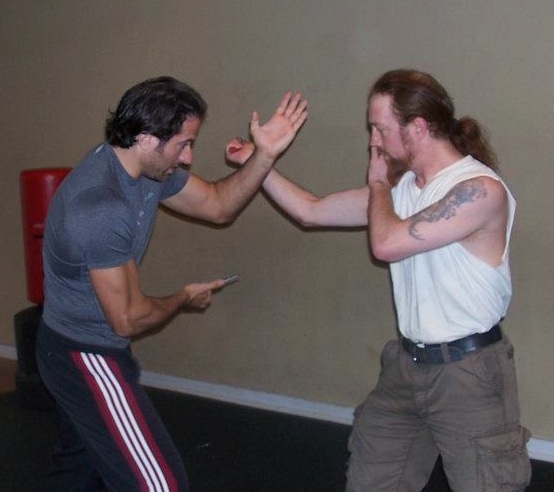 Day One: MBC Practical Knife Defense
Day 1 of this course will provide step-by-step instruction the "state of the art" of the MBC system. It will review the critical skills of using a knife as a practical defensive weapon and maximize the efficiency of those skills by focusing on the details of structure, timing, body position, angles, footwork, and leverage. Day 1 will also fine tune the students' execution of MBC's reflex training drills and show how drills can be combined into strategic training sets to isolate, refine, and challenge specific reflex patterns.
Day Two: Practical Use of Traditional Weapons 
In day 2 of the seminar, Janich will share his perspective on traditional Filipino weapon skills, applying MBC's proven analytical process to classical Filipino martial arts technique to extract practical, combat-worthy skills and tactics. This session will address the use of sticks, swords/machetes, and sword-and-dagger tactics, as well as other aspects of Janich's Sobadiwan Eskrima system.
ABOUT THE INSTRUCTOR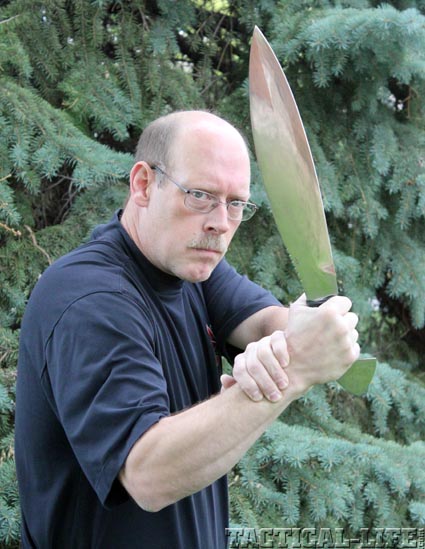 Michael Janich has been studying and teaching self-defense and the martial arts for more than 35 years. He has earned instructor's credentials in American Self-Protection (ASP – an eclectic art that includes elements of judo, aikido, boxing, fencing and French Savate), the Filipino art of Serrada Eskrima, and Joseph Simonet's Silat Concepts and is a member of the elite International Close-Combat Instructors' Association. He has also trained extensively in wing chun gung fu, tae kwon do, wu ying tao, Thai boxing, arnis de mano and military combatives. Janich is also one of the foremost modern authorities on handgun point shooting and is one of the few contemporary instructors to have been personally trained by the late close-combat legend Colonel Rex Applegate.
Janich served nine years in the U.S. Army Intelligence and Security Command, including a three-year tour at the National Security Agency. fter completing his military service, Janich was recruited by the Defense Intelligence Agency (DIA) and served as an Intelligence Officer for that agency's Stony Beach Program in Hong Kong and the Philippines. He also served as an Investigation Team Leader for the Joint Casualty Resolution Center (JCRC) and Joint Task Force-Full Accounting (JTF-FA) and has led numerous investigations into remote areas of Vietnam and Laos in search of information regarding American prisoners of war and missing in action (POW/MIA).
Author of six books, co-author of seven more, he has also been featured in more than 20 instructional videos on defensive edged-weapon use, use of the Filipino balisong knife, the use of throwing weapons and exotic weapons, stick fighting, and combat shooting. Currently, he serves as the Special Projects Coordinator for the Spyderco knife company of Golden, Colorado. With Spyderco's support, he continues to offer state-of-the-art tactical training as co-host of The Best Defense on Outdoor Channel.
REGISTRATION
Early Bird Registration (before April 1st) $150
Pre-Registration (after April 1st, before May 3rd) $175
Day of Registration $200
For more information or to register, please contact:
Forteza Fitness and Martial Arts
4437 N. Ravenswood Ave
Chicago, IL 60640
773.271.3988
 info@fortezafitness.com